Botswana's Kalahari Photo Expedition:
March 1 – 9, 2022.   
Okavango Delta Option:
March 9 – 12, 2022
9 Day/8 Night Kalahari Safari

3 Night Okavango Delta Option

Starts & Ends in Maun, Botswana
$6,795 Kalahari Mobile Safari

$2,995 Okavango Delta Option
Destinations:

Central Kalahari Game Reserve
Nxai Pan National Park
Makgadikgadi Pans National Park
Trip Overview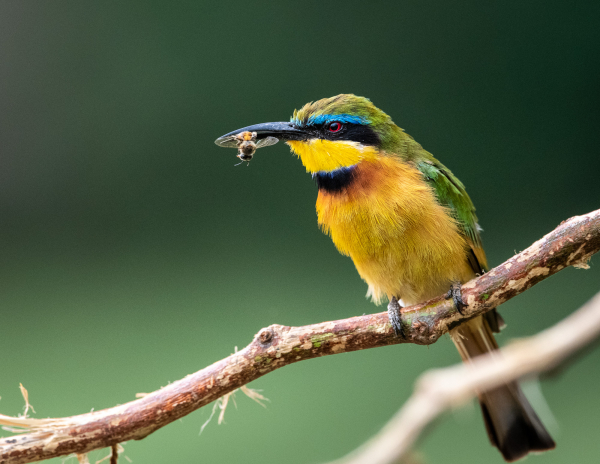 I'm excited for you to join me for a truly off-the-grid expedition through one of the most pristine and remote parts of Africa. This isn't your typical lodge-based safari with set game drive schedules and electric fences. No, we are embarking on a true exploration in search of remote and stunning landscapes, exciting wildlife encounters, and camping under the vast African skies and ancient baobab trees.
We are venturing into "The Great Thirst," an ancient desert home to uniquely adapted flora and fauna. March is the best time to explore the Kalahari Desert, as we are arriving at the conclusion of the wet season. The temperatures are milder, the vegetation abundant and green, and diverse wildlife will be congregating around the ever-shrinking water holes.
Our trip coincides with the presence of many migratory bird species that flock to the region during the wetter months. Various antelope species – including oryx, roan, eland, and springbok – live their full lifecycles here. Of course, we will be on the lookout for the resident apex predators, such as cheetah, lion, leopard, and the African wild dog.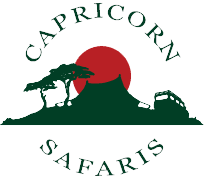 Our journey will be fully supported by Capricorn Safaris, a highly respected, third generation owner-operated mobile safari company based in Botswana. Their expert crew have camp logistics down to a science, transporting and setting up camp while we are out on game drives. Upon our arrival into camp, we will share our stories from the field over delicious and hearty meals prepared by our professional chef.
Why a Photo Safari in Botswana?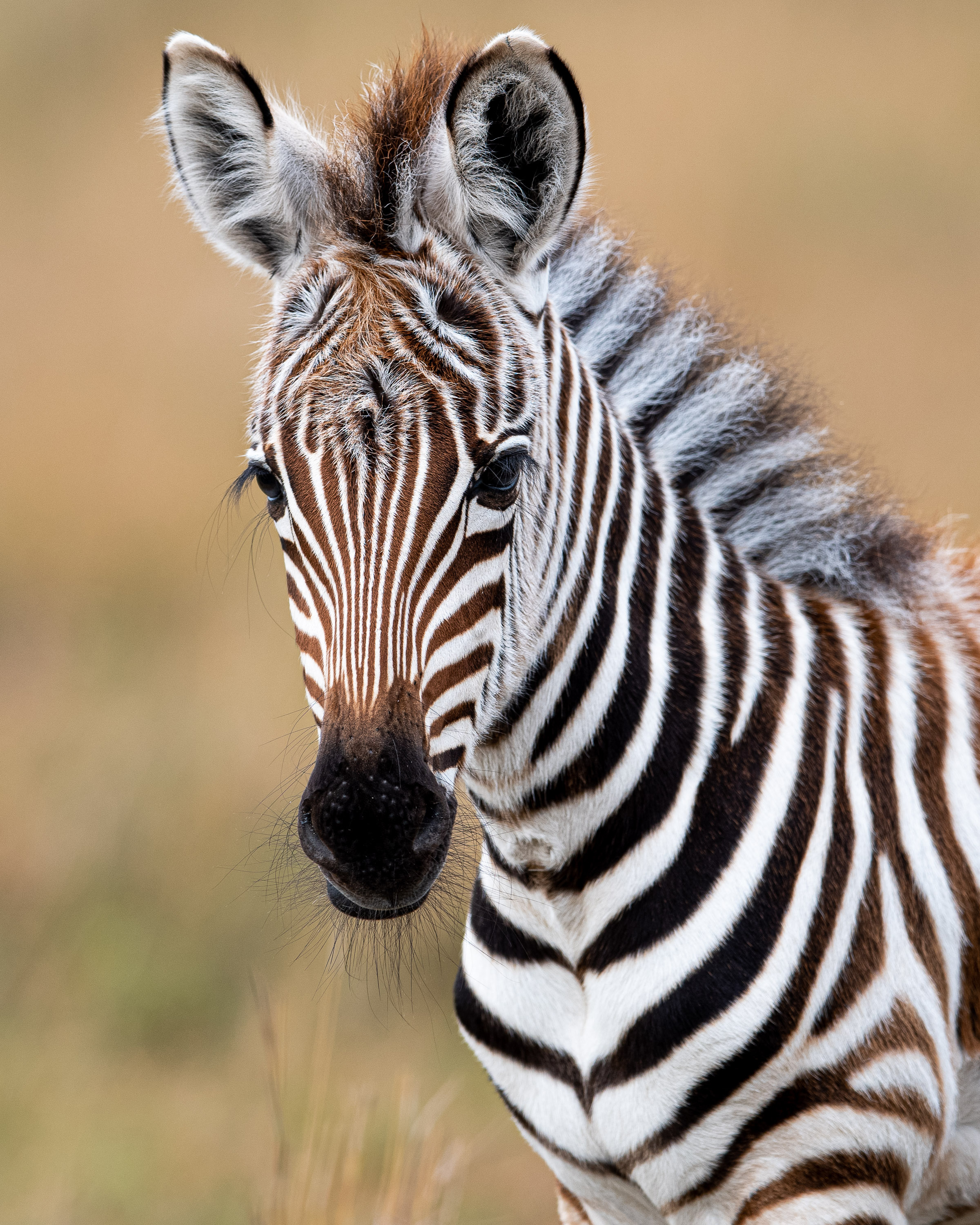 Botswana has a long history of environmental stewardship, and the game viewing in their parks are proof.  The concentration and diversity of wildlife will afford us tremendous photographic opportunities.  The number of visitors to preserves in Botswana is low relative to neighboring countries, and even more sparse in the areas we will be exploring on this trip.  Our professional guides are experienced in positioning vehicles to provide prime viewing angles, while ensuring our presence does not alter animal behavior.
Because we are a private group, we have the freedom to dictate our own schedule and be in the field early or stay out as late as we please.  We may choose to photograph landscapes at sunrise or animal silhouettes at sunset.  It is up to us!  With virtually no light pollution, we should have ideal conditions for astrophotography and capturing the Milky Way above an island of baobab trees.
Photographic instruction will be personalized and focused on making compelling images.  As advanced as cameras are today, it is still up to you to decide on the creative choices that make the image.  We will talk about these creative choices and how we can utilize the technical capabilities of the camera to yield the results we are after.
Our creative decision making process continues after the initial image capture in the field.  When we return to camp we will have time to download, review, and hone our post-processing workflow to bring our images to life.  The beauty of digital photography as a creative medium is the ability to refine our RAW files, drawing out the image you visualized from behind your camera.  We will work on post-processing techniques to help make your vision a reality, while taking note of what worked and what didn't so we are more prepared for the next opportunity.
Non-photographers are encouraged to join us, as everyone will benefit from taking the time to observe a scene and be present in each moment.  This could allow us to savor an afternoon with a pride of lions, observing their social interactions as they unfold, and put us in prime position should a hunt begin.  Photographer or not, these are the special moments that come with taking our time.  Our flexible schedule affords us this luxury.
What's Special about THIS Trip?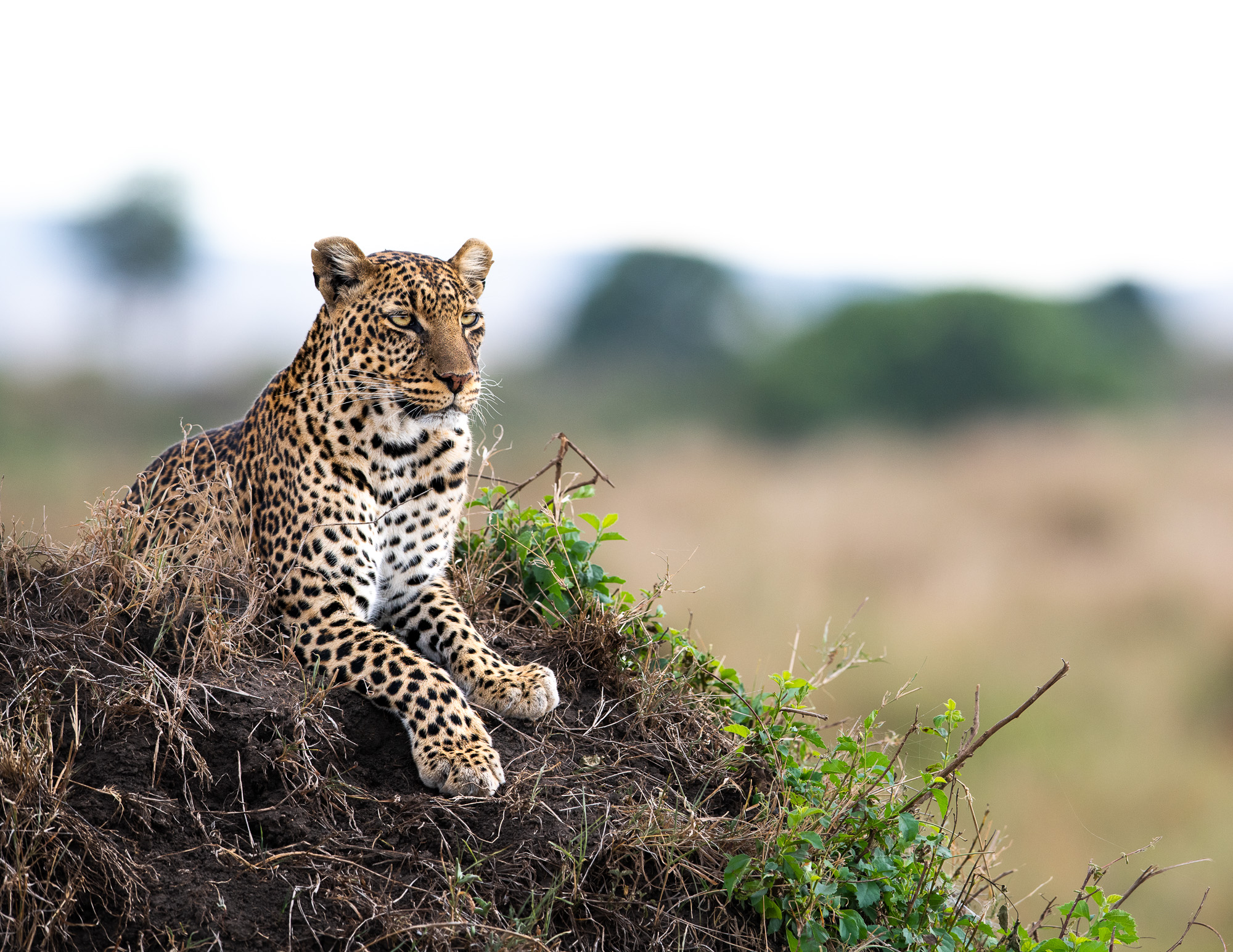 THE APPROACH  –  Taking our time at each wildlife sighting, we will be observing animals in their natural setting without altering their behavior.  Both photographers and non-photographers alike will benefit from the knowledge of our local wildlife guides and their enthusiasm to help us interpret and understand animal behaviors.  The value of this approach cannot be overstated, as the experience is infinitely more personal and enjoyable than a typical commercial tour.
A TRUE SAFARI  –  There is nothing quite like camping under a blanket of stars, sharing stories by the campfire,  and listening to the wilderness as you drift off to sleep each night.  Our exclusive campsites and comfortable tents allow you to connect with nature on a deeper level, creating lasting memories and forever changing your perspective.
ETHICAL  –  Capricorn Safari practices a leave-no-trace operation.  Our campsites create minimal impact to the natural ecosystem; when we leave it is as if we were never there.  Further, our guides revere the natural world we are there to observe and are committed to prioritizing the welfare of the wildlife.
INTIMATE  –  Our small group size, and 3:1 guest to guide ratio, make for an intimate and personal experience.  By limiting the number of guests to 3 per vehicle, we have more room and more comfort on game drives.  This is especially important while photographing an animal sighting, as each guest will have plenty of freedom to alter their position within the vehicle.  With our 6:1 guest to photographic guide ratio, personalized instruction will help each guest create images they are proud of, regardless of their prior experience.
Destinations & Itinerary
THE CENTRAL KALAHARI GAME RESERVE (C.K.G.R.)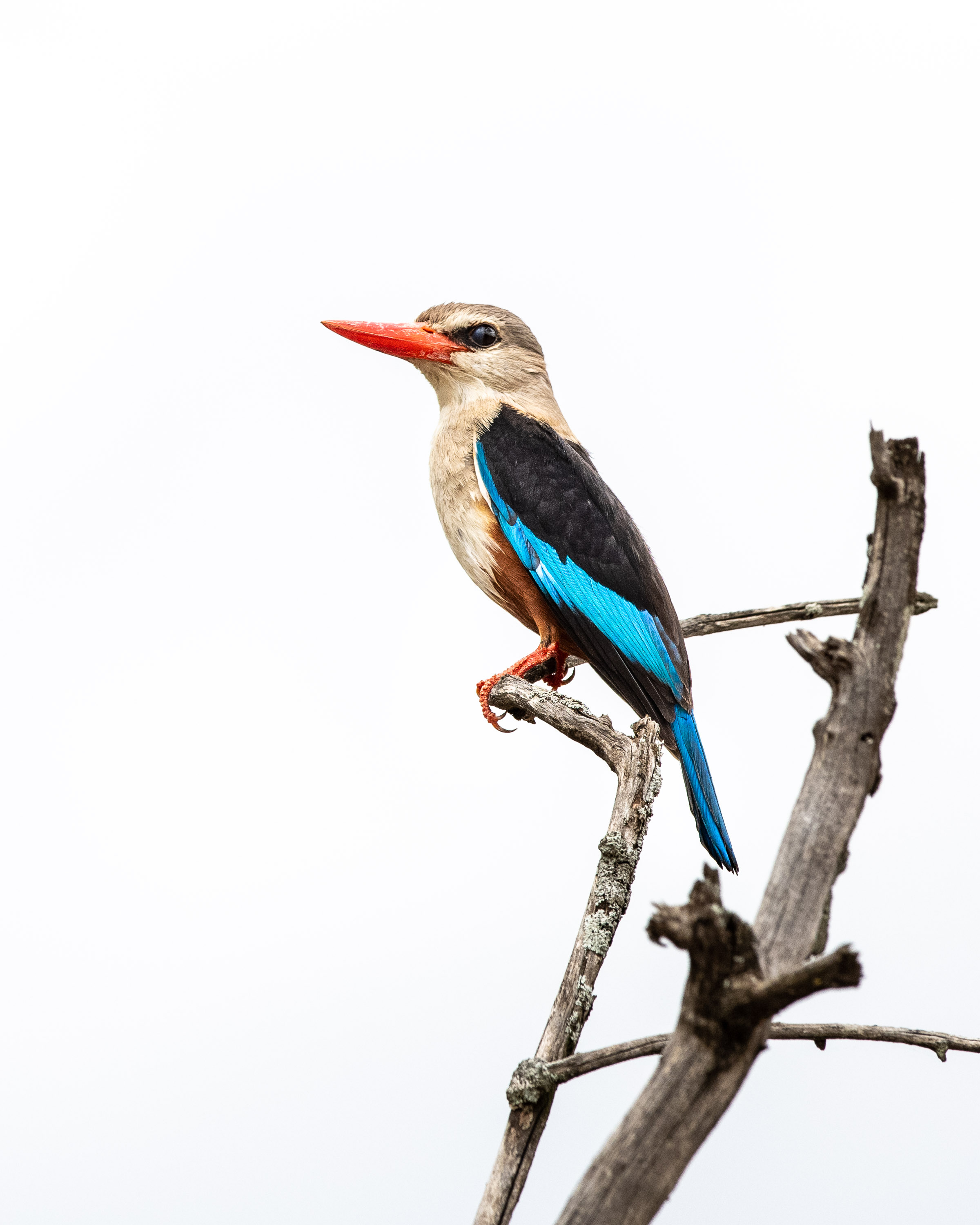 Known by the native Bushmen as "The Great Thirst," the Kalahari is an immense and mysterious desert where flora and fauna have adapted in unique ways over millennia to survive. Plants cover the land in a surprisingly dense carpet of green after the rains, providing moisture to the animals that do not migrate at the end of the wet season.
At 52,800 sq. km. the C.K.G.R. is the largest preserve is southern Africa and was originally set aside as a protected area in 1961 so the hunter-gathering tribes of the San Bushmen could continue their traditional lifestyles. The northern part of the Reserve centers on Deception Valley, made famous by Mark and Delia Owens in their book Cry of the Kalahari. To visit the C.K.G.R is a fascinating counterbalance to the water world of the Okavango Delta.
DAYS 1-2 – C.K.G.R.:
Upon your early-afternoon arrival at the Maun Airport, we will be met by a Capricorn Safaris representative and welcomed to Botswana. Our private guide, who will be with us for the duration of our safari, will assist us onto our private charter for a flight to the Haina Airstrip. It is here we will meet our trusty 4×4 Land Cruisers and begin our safari in earnest. We will need to have our cameras out and ready now, as anything can happen in the bush!
We will be camping in Deception Valley, an ancient fossilized riverbed, near the former campsite of Mark and Delia Owens. As we embark on morning and afternoon/evening game drives each day, we hope to find young animals born over the wet season learning how to survive life in the Kalahari.
NXAI PAN NATIONAL PARK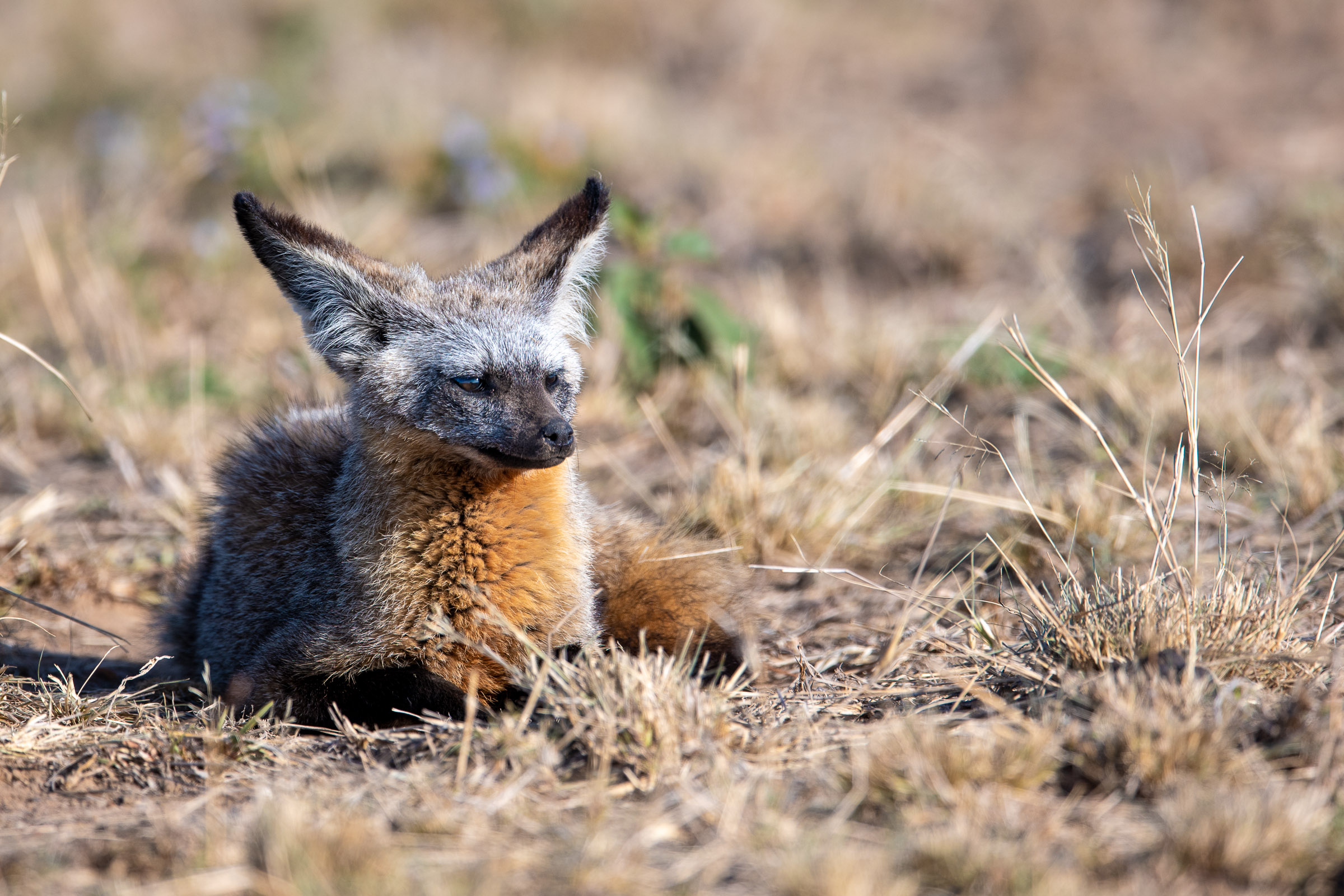 Nxai Pan is a remnant of a vast ancient lakebed and can be spectacular at any time of year. We arrive after the rains and before the onset of winter when the pan is flourishing with life. We can expect bluer skies, greener vegetation, and more standing water than during the drier months.
There are animal and bird species here not found in Botswana's northern parks, including the iconic black-maned Kalahari lions. We will be frequenting the various water holes in hopes of photographing predator/pray interactions, and potentially adding some new bird species to our portfolios. If we are lucky we might catch up to the zebra migration that passes through this wilderness as they migrate between the Chobe and Makgadikgadi National Parks each year.
DAY 3 – BAINES BAOBAB:
After an early morning breakfast on day 3 we drive to Nxai Pan National Park and the famed Baines Baobab trees where Bushman spirits are purported to take on the shapes of birds. It is here we will setup for a night of astrophotography using the baobab trees as our foreground. We will be spending the night in a fly camp, while our main camp moves deeper into the Park.
DAYS 4-5–NXAI PAN:
We're up early again on Day 4 for breakfast and then it's into our Land Cruisers for a game drive as we journey deeper into Nxai Pan National Park. We'll be looking for the Kalahari lions while we visit the remaining water holes where large game must all visit for a drink each day.
MAKGADIKGADI PANS NATIONAL PARK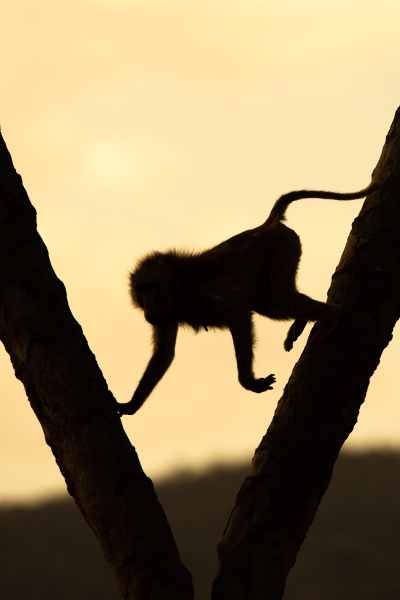 Remote, isolated, and absolutely wild, the Makgadikgadi Pans National Park is comprised of acacia woodlands, scattered salt pans, and nutritious grasslands that draw wildlife from all over. We will be camping at Tree Island, an oasis elevated above the surrounding grasslands. With the scattered matrix of vegetation and open pans, this is the ideal hunting ground for the cheetah, with lion and other predators also calling Makgadikgadi home. We will focusing our attention on the water holes, potentially guarded by hippos, as numerous animals and birds stop by for a drink.
DAYS 6-8 – TREE ISLAND:
We spend our last three nights of safari camping at Tree Island, famous for its baobab trees. We will embark on morning and afternoon/evening game drives each day in search of exciting predator/prey interactions and a host of interesting avian and flora species. We'll also be scouting landscape photography opportunities that highlight the sparkling salt pans during our game drives so we can return during the best light later in the evening or early the next morning.
DAY 9 – RETURN TO MAUN:
After breakfast, we will take off early for the drive back to Maun for our early afternoon departure flights. We will keep our cameras ready as you never know what wildlife may be spotted as we make our way back toward civilization.
OPTIONAL Okavango Delta Add-On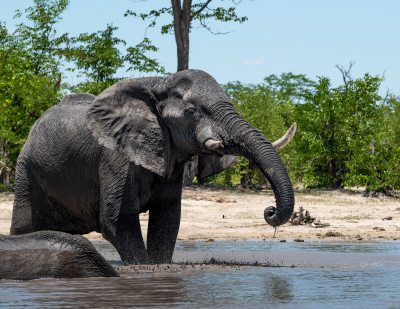 DAY 9 – KALAHARI TO OKAVANGO DELTA:
For those choosing to add-on three nights in the Okavango Delta, we will fly on a private charter from the Kalahari to the Khwai Conservancy, deep in the heart of the Delta.  We will be met by guides, who will transport us to the luxurious Machaba Camp, the lodge that will be our home for the next three nights.  An evening game drive and a hearty meal will conclude the day.
DAYS 10-11 – KHWAI CONCESSION:
For the next two days, we will explore the banks of the Khwai River, observing elephants, lion, and a host of other animals who call this amazing place home.  The density of wildlife and vegetation here will be a dramatic shift from the Kalahari ecosystem, and having a luxury eco-lodge to relax between game drives will be a fantastic way to cap our trip.
DAY 12 – HOMEWARD BOUND:
After a hearty breakfast, and hopefully a few more elephant sightings, we take a private charter flight back to Maun in time for your departing flight back to Johannesburg.
Accommodations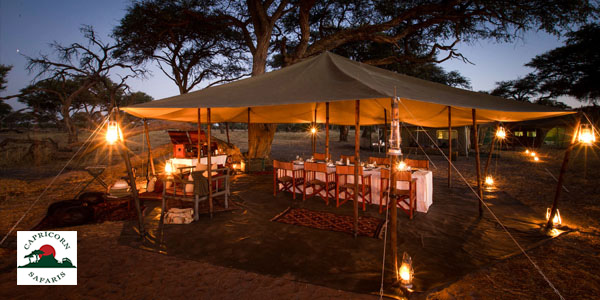 Kalahari Mobile Safari: We will be staying in remote, private campsites exclusive to our group alone.  Guests will stay in fully serviced walk-in canvas tents, furnished with beds, duvets, pillows, and a small bedside table.  Every guest tent has an en-suite shower and a toilet tent.  There will be a community dining tent, which will double as our photo downloading and post-processing area.
Our highly experienced camp crew will setup, teardown, and move our campsite while we are out on game drives.  We will have delicious three-course meals prepared by our professional chef, and wine, local spirits, and soft drinks are included. We will even have complimentary laundry service in camp!
For one night, at the Baines Baobab trees, we will setup a fly camp as our main camp moves deeper into the Nxai Pan National Park.  We are staying up late this evening, photographing the stars under these magnificent, ancient trees.  The fly camp consists of simple cots in private 3x3m dome tents, with two separate shower and toilet tents setup for the group.
Okavango Delta Option: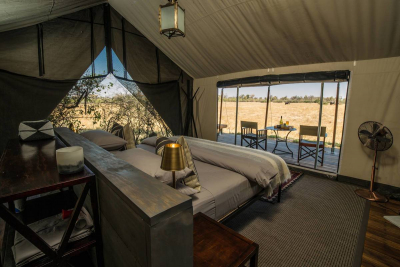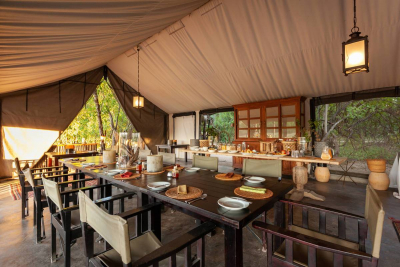 Machaba Camp is a beautiful, sustainability minded eco-camp situated along the tree lined banks of the Khwai River and will serve as the perfect place to unwind after our adventure through the Kalahari.  The camp has everything you could want: iconic canvas luxury tents, pool, communal dining areas, bar, and reading nooks. The camp consciously forgoes certain conveniences like hairdryers and air-conditioning, relying on alternative energy to lighten our load on the planet.
Cost & What's Included?
Kalahari Mobile Safari: $6,795 per-person
Okavango Delta Option: $2,995 per-person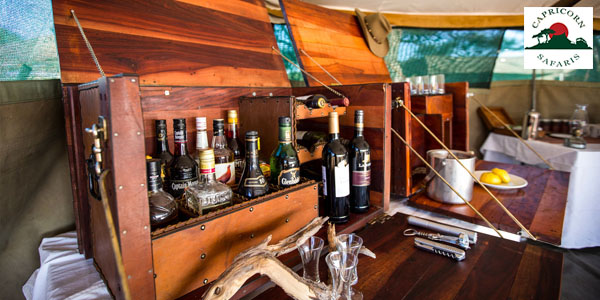 INCLUDED
Private guide to accompany clients for the duration of the itinerary.
Private internal charter flight from Maun into C.K.G.R. on Day 1 of the Itinerary (3pm departure).
Private internal charter flights to/from Okavango Delta (included in Option)
Accommodation, scheduled activities, and laundry service.
All meals, refreshments, drinking water, snacks, wine and local spirits.
Emergency medical evacuation insurance (all guests must have personal travel and medical insurance).
National park fees and all government levies and taxes.
Airport transfer to/from charter flights.
Additional medical evacuation insurance through Okavango Air Rescue from anywhere in Northern Botswana to Maun in daylight hours.
EXCLUDED
International flights and airport taxes.
Additional meals, drinks, activities and transfers not specified on the itinerary.
Premium imported drinks.
Passport, visa, and airport fees.
COVID-19 testing fees
Gratuities (guidance provided upon request)
Items of a personal nature.
Any government taxes, levies, fuel or industry increases beyond our control.
Any errors or omissions.
All guests must have personal travel and medical insurance.
Comprehensive Travel Insurance (strongly recommended).
Booking & Logistics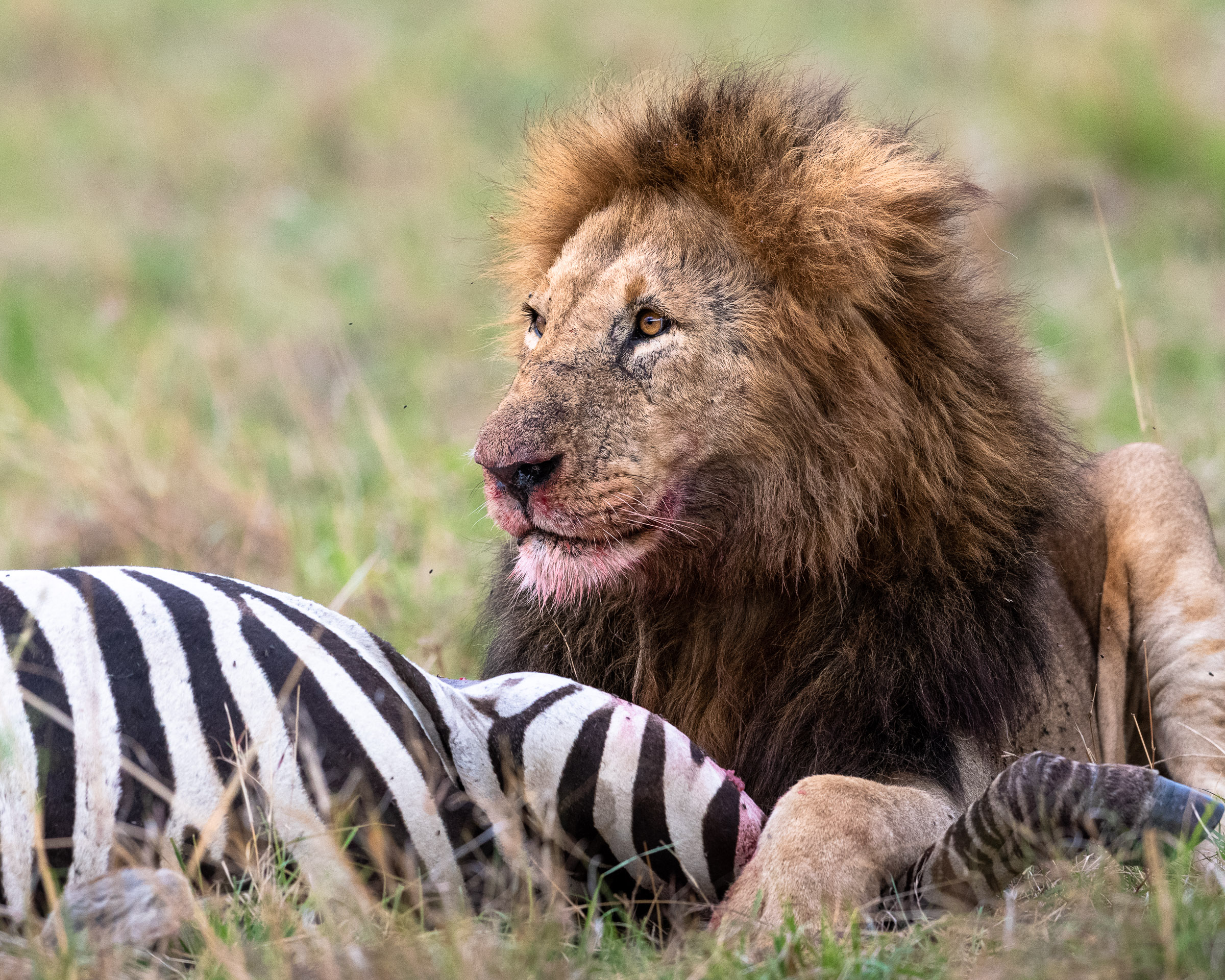 BOOKING  –  Skyler Bishop Photography has pre-booked this private safari with the operator, Capricorn Safaris, exclusive to our group only.  Guest payments will be made to Skyler Bishop Photography.
A 25% non-refundable deposit secures your spot on the trip.  Balance is due 60 days prior to departure.
Cancellation Fee Schedule:
Greater than 60 days prior to departure: 25% of trip cost
Less than 60 days prior to departure: 100% of trip cost
COVID-19 Rescheduling Contingency
While we are confident travel in March 2022 will be possible, the COVID-19 pandemic may still be impacting travel.  We will endeavor to be as flexible as possible if travel restrictions force the trip to be postponed.  In the event the trip must be rescheduled to a future date, your payment will be applied to the rescheduled trip date.  While park permit fees and charter flight costs rates are subject to change, no other additional fees will be applied if we must reschedule the trip due to the pandemic.
Your money is applied to a future trip date in the event COVID-19 travel restrictions require the trip to be postponed.
Park permit and charter flight fees are subject to change.
Travel Insurance is strongly recommended, as many policies have provisions regarding unexpected trip cancellations.
CONTACT ME to start the booking process.
WEATHER  –  Average daily temperatures in early-March are highs of 88°, with lows of 55° Fahrenheit.  Warm/hot by mid-day, with cool and refreshing evenings.  There is a good chance we might experience a rainstorm during this season as well, which is always welcome as it cools the air and creates memorable moments.
Because there is no permanent water where we will be traveling, there will be limited or possibly no mosquitos in the Kalahari.
SAFETY  –  Capricorn Safari has 40-years of experience guiding in Botswana and always makes guest safety and security their first priority.  We will at all times be in the hands of immensely experienced guides who will be happy to answer any safety questions you have throughout the duration of our trip.
HEALTH  –  Reverse-osmosis filtered drinking water is provided for the duration of our trip. Our experienced camp crew is trained in food-safety and hygienic practices, and a basin of fresh water is put at your tent before meals so you can wash your hands before eating.
Please check with your doctor or a travel clinic for what (if any) vaccinations you might need in preparation for this trip.  Proof of Yellow Fever inoculation is NOT required for entry into Botswana (unless you are arriving from an "endemic yellow fever zone" country).
All guest joining us on this trip must be fully vaccinated against COVID-19.  All necessary COVID-19 testing will be arranged for our group, so that results will be ready and valid for your travel that requires it (excluding your initial departure flight from your home to Johannesburg).  Testing guidelines and travel restrictions continue to change and any required tests will be arranged for our group.  Each traveler is responsible for their own testing fees, which are subject to change.
GETTING THERE  –  It is the responsibility of each guest to book their transportation to and from Maun, Botswana.  Once we arrive in Maun, we will be in the capable hands of Capricorn Safaris for the duration of our stay in-country.  The charter flight into the Central Kalahari from Maun, as indicated in the safari itinerary, is included in your trip cost.
You will likely fly from your country of origin to Johannesburg, South Africa (JNB), and from there you'll take a direct flight to Maun, Botswana (MUB) on a separate ticket.  Most flights from JNB to MUB leave late-morning.  For this reason, I recommend arriving the day prior and staying in a hotel in Johannesburg which I can help arrange for you.  This will help you recover from your long trans-continental flight and will ensure that if you have delays on your inbound flight you don't miss the connecting flight to MUB.
For the return trip, our safari ends mid-day in Maun. You'll want to book the afternoon flight from MUB back to JNB.  This should be good timing for an evening flight the same day from JNB back to your home.