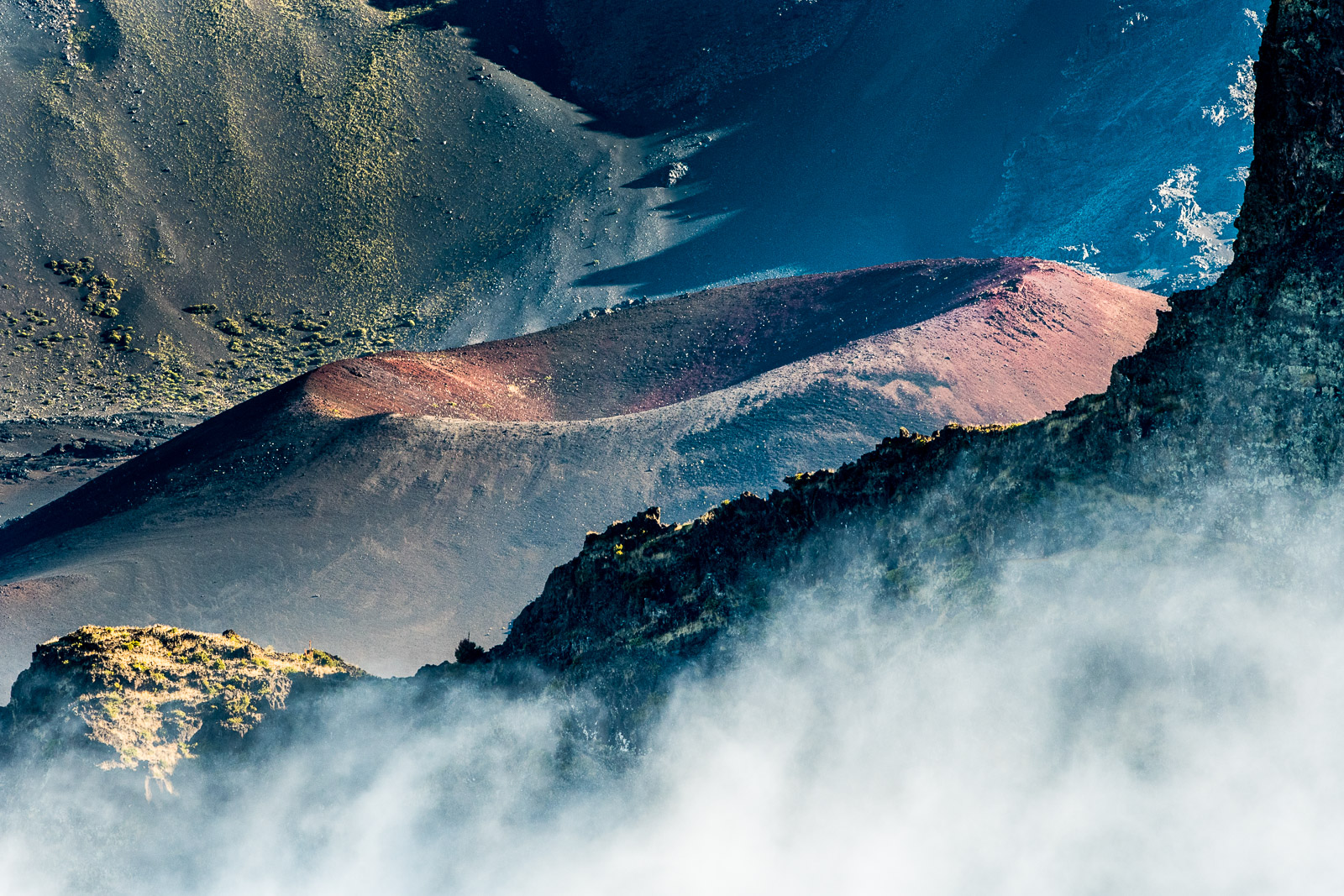 A vacation to a beautiful, photographically rich destination without my camera bag and tripod?  Am I crazy?  I'd meticulously packed by camera backpack with multiple lenses and camera bodies, all my filters, my sensor cleaning kit, spare batteries, memory cards, laptop… I was ready to photograph the natural wonders of Maui, Hawaii, whatever came my way!
But this was supposed to be a vacation.  My wife and I were headed to Maui to relax and take a deep breath.  Put away our devices for a week, and take in the beauty without a 'need' to be somewhere, doing something.  Laying in bed the night before our flight, I was debating whether I should bring my heavy camera backpack along for the trip at all.  Does it make sense to bring all this gear, and worry about storing it safely while we're snorkeling or camping?  Would we feel a need to get somewhere by sunset, or wake up super early to photograph the sunrise?
Ultimately, seconds before we walked out the door to head to the airport, I decided to leave all but one camera and a single lens behind.  I left the heavy backpack, the tripod, all the accessories, and just grabbed what I call my 'wildlife camera': a Nikon D500 with a Nikon 300mm f/4E PF ED lens.  I'd recently purchased this combo used, and thought this trip might be an excellent opportunity to really test it out, while keeping my kit super-minimal and lightweight.  Since I wasn't bringing a tripod there wouldn't be any stress to be somewhere specific for sunset or sunrise, and no need to lug a bunch of gear on our long hikes to find waterfalls.  Just a light-weight setup (with respect to a wildlife photography kit) to sling over my shoulder on hikes, or stash in the rental car's trunk while we're at the beach.
With the D500 being a crop-sensor (DX) camera, the equivalent focal length I shot at the entire trip was 450mm.  Not your typical landscape range!  This 'limitation' forced me to look at things with a different perspective photographically, and it ended up being a fun challenge to focus on textures rather than broad vistas, or intimate details rather than trying to 'get it all it'.
We ended up having a fabulous vacation, we were able to unwind and relax, and I didn't have the nagging voice in my head, the one all photographers deal with at one point or another, second guessing my gear or lens choice.  I didn't have any choice, it was 450mm or nothing!  This is perhaps not a unique concept, but it was a fun and new experiment for me, and I did my best to maximize what I could with minimal gear.
Click through the gallery to read the image descriptions (and continue reading below for lessons learned):
Lessons learned?  Plenty!  A big one I'd really never encountered was atmospheric distortion when photographing landscapes at 450mm.  When shooting across vast expanses, changes in air temperatures between the camera and the subject can distort your image.  Little circular smudges appeared on some of my photos, which I didn't notice until after the image was downloaded to my computer.  I thought perhaps there was something wrong with my lens or sensor, but upon further review and research, it appears I'd run into distortion caused by the atmosphere… something many long-lens shooters grapple with daily I've since learned.  Up until recently I'd never shot beyond 200mm, so the likelihood of seeing this phenomenon was much lower.
Another takeaway from this photographic exercise was just how important one's technique is when shooting at such a long focal length.  Since everything was handheld, I had to really watch my shutter speed to ensure that my images weren't soft.  Even with the D500's 'more forgiving' 20 megapixel sensor, image blur is still image blur and proper technique and faster shutter speeds can help increase your number of keepers.
Shooting landscapes at 450mm revealed unique perspectives that would have been rendered totally differently had I been shooting with my 70-200 on a full frame camera.  The photograph of the cinder cone at the top of this page looks incredibly dense with clouds, the near ridge of the crater, a volcanic vent, steep crater walls at the back… all of these elements are significantly compressed due to the long focal length.  I don't think this image would have the same impact if shot at 70mm, or even 200mm, since everything would look so much more spread out.  I like the foreshortened look this perspective provides in this instance.
Did I miss some shots?  Yes.  Were there instances where I wished I could shoot wide?  Of course.  Did I have a great vacation and enjoy the 'freedom' that having less options allows?  Absolutely!  There are tons of places on Maui I'm looking forward to photographing more carefully, but now we have a reason to return!!  My wife and I had a blast and at the end of the day I was very happy with what I created photographically during our week in paradise.
And sometimes an iPhone works just great to capture those moments you'll cherish forever.