Iceland Journal Day 3 (May 18, 2017): Being this close to the arctic circle in May means it never gets fully dark.  This, combined with a bit of jet lag, means weird sleep patterns.  We woke in the middle of the night and noticed a beautiful sky out our window in our Ísafjörður hotel.  We decided to chase the light and went for a drive around the fjord looking for interesting compositions.
ABOVE: The road into Ísafjörður is beautiful, especially at sunrise.  BELOW: Fish drying buildings stand below a uniquely shaped hill, just outside of town.
Following our early morning foray around the fjord, we were able to get a little more sleep before setting off for the day's big sighting, the Dynjandi Waterfall (or Fjallfoss).  Along the way we stopped briefly in Pingeyri to check out this sunbathing harbor seal.
Dynjandi is an impressively massive, multi-teired cascade falling over 100 meters in total.  You can hike up to the base of the top falls, which spans over 60 meters in width.  I was mesmerized by the way the water has carved a route through the untouched landscape that had me thinking what the earth must have looked like before humans came along.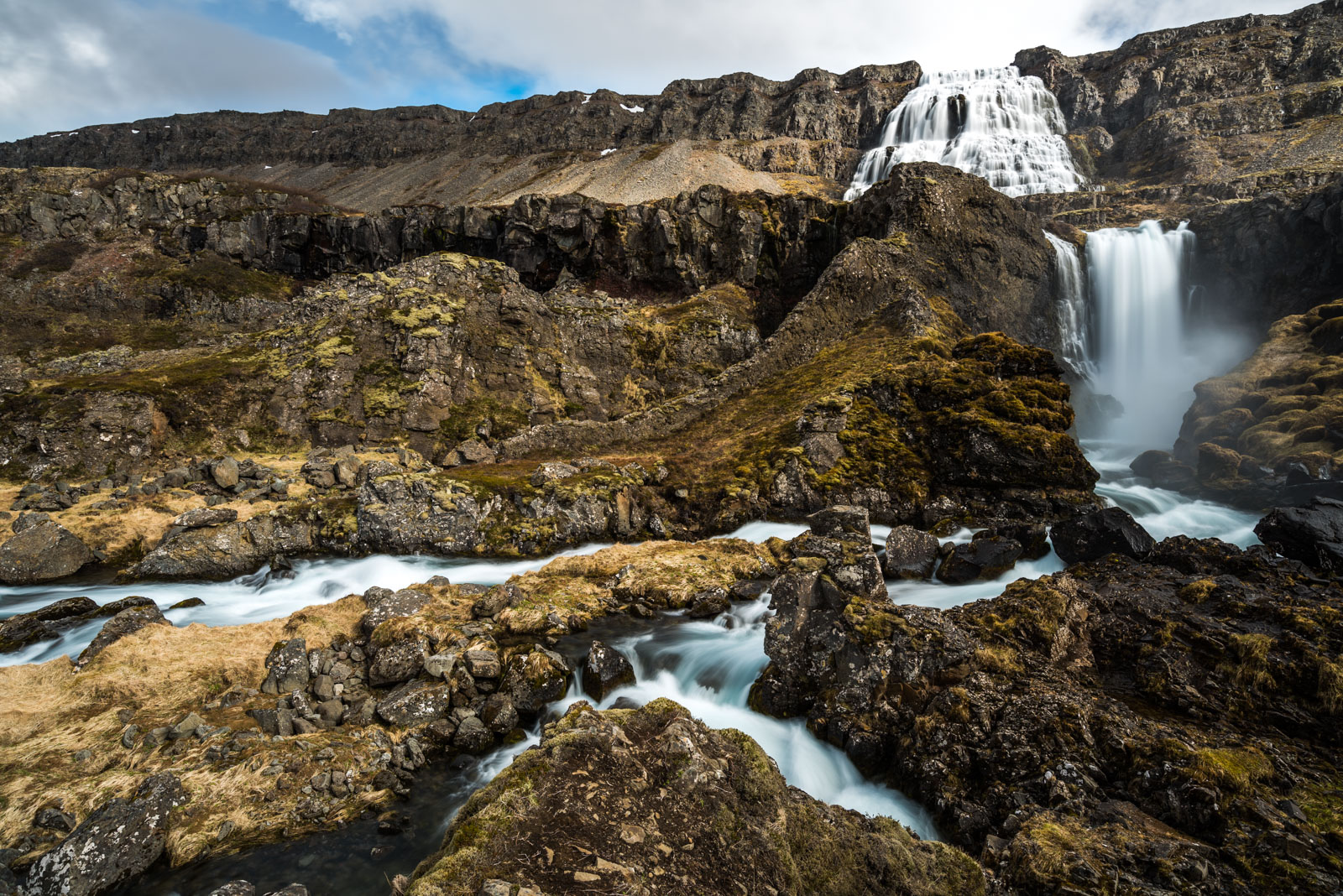 From Dynjandi we made our way across a spartan landscape to Patreksfjörður where we rested for the evening and planned for another big day in the Westfjords!