NZ Journal Day 11 (11/19/16): Today we explored the South Island's northwest coastline from Greymouth to Westport, experiencing thrills and spills, from pancakes to heartaches…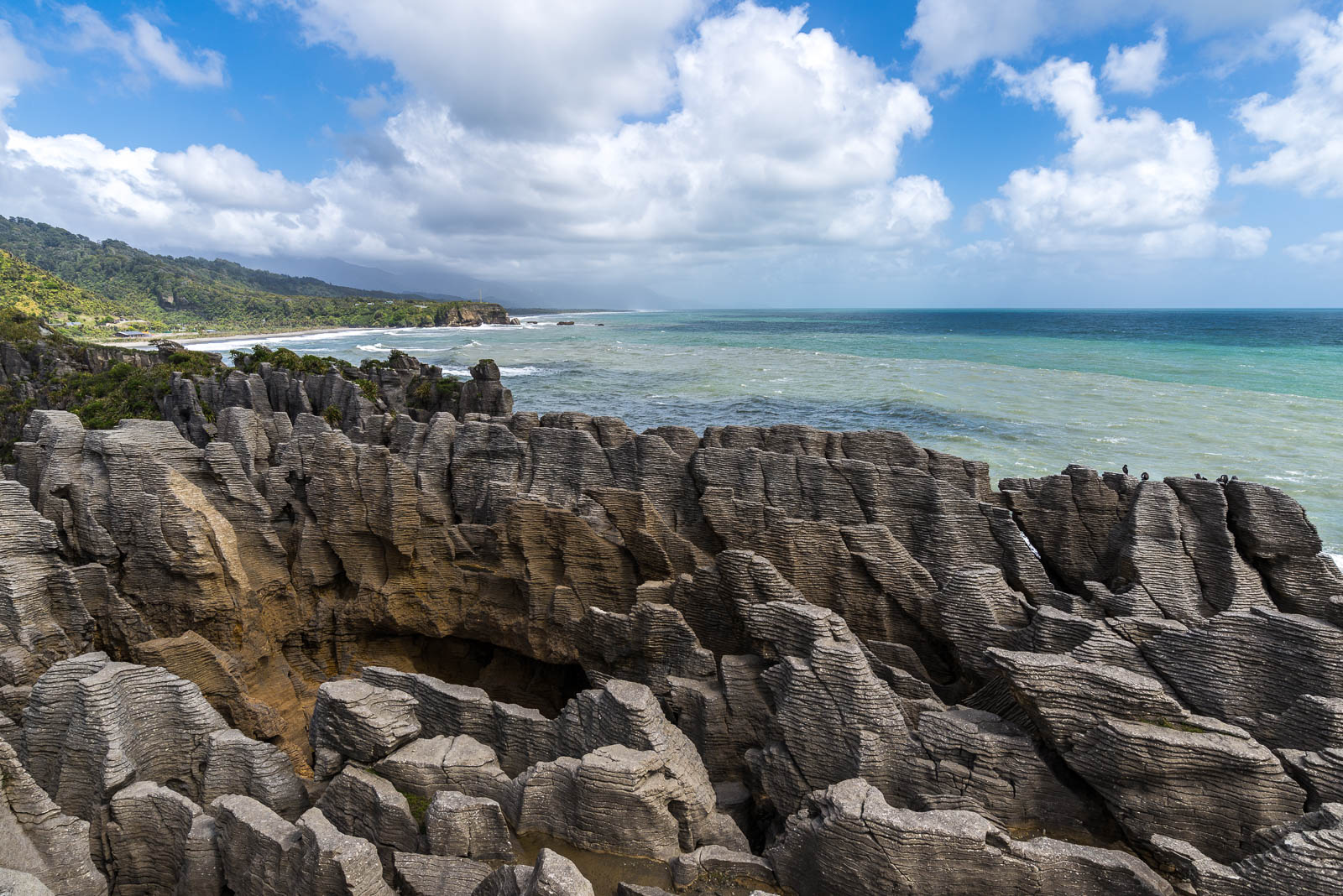 These geological wonders, the Punakaiki Pancake rocks, are located between Greymouth and Westport. There is an amazing tourist walkway that allows one to look down onto the eroding coastline and feel the crashing waves which, at a high tide, blast through a natural blowhole.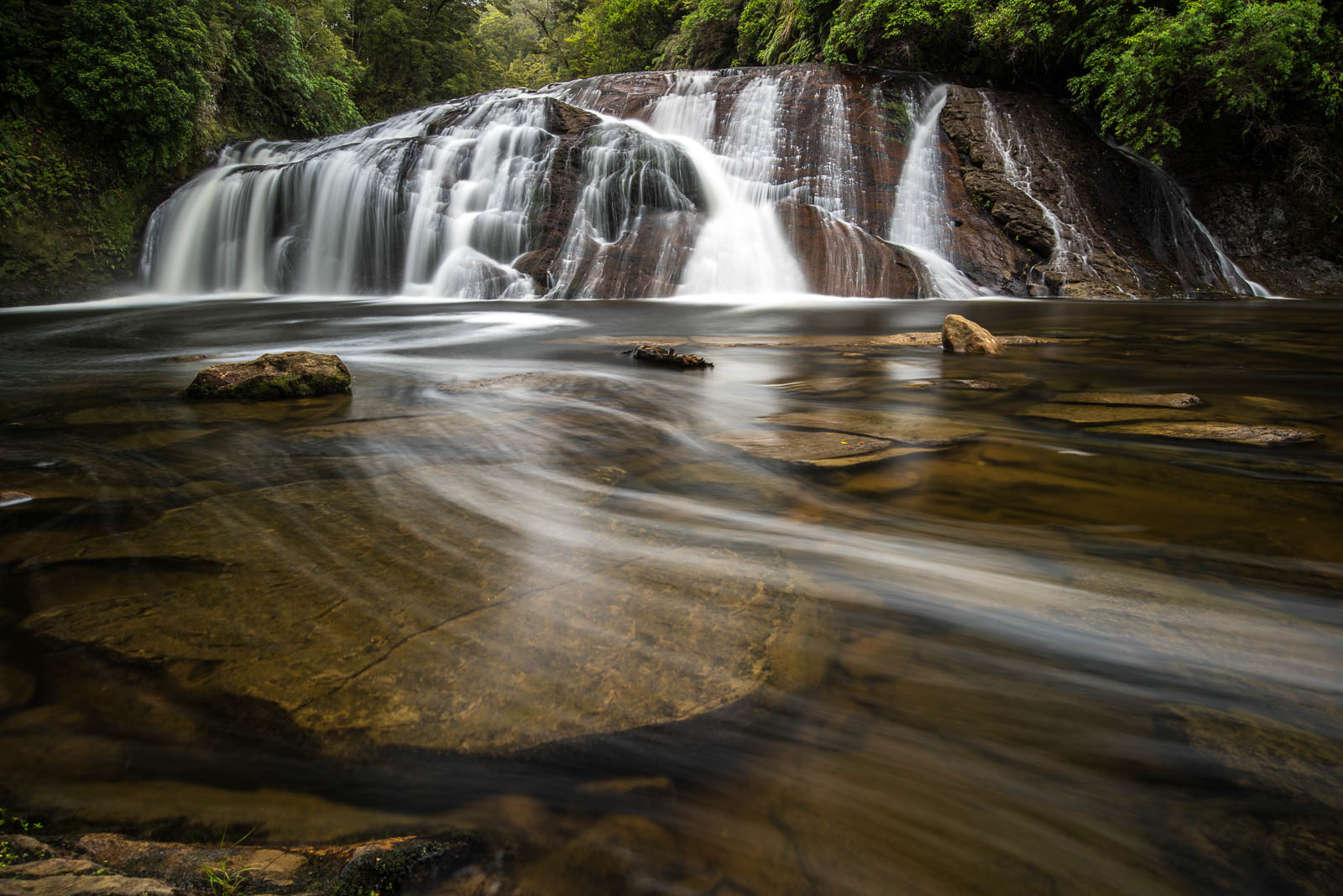 These marvelous Coal Creek Falls are well off the beaten path. Trail access is located at the back of a small residential area outside of Greymouth. Driving to it we even saw a family's heating coal piled high in the driveway! The hike is small but the payoff is big, with the beautiful falls all to yourself!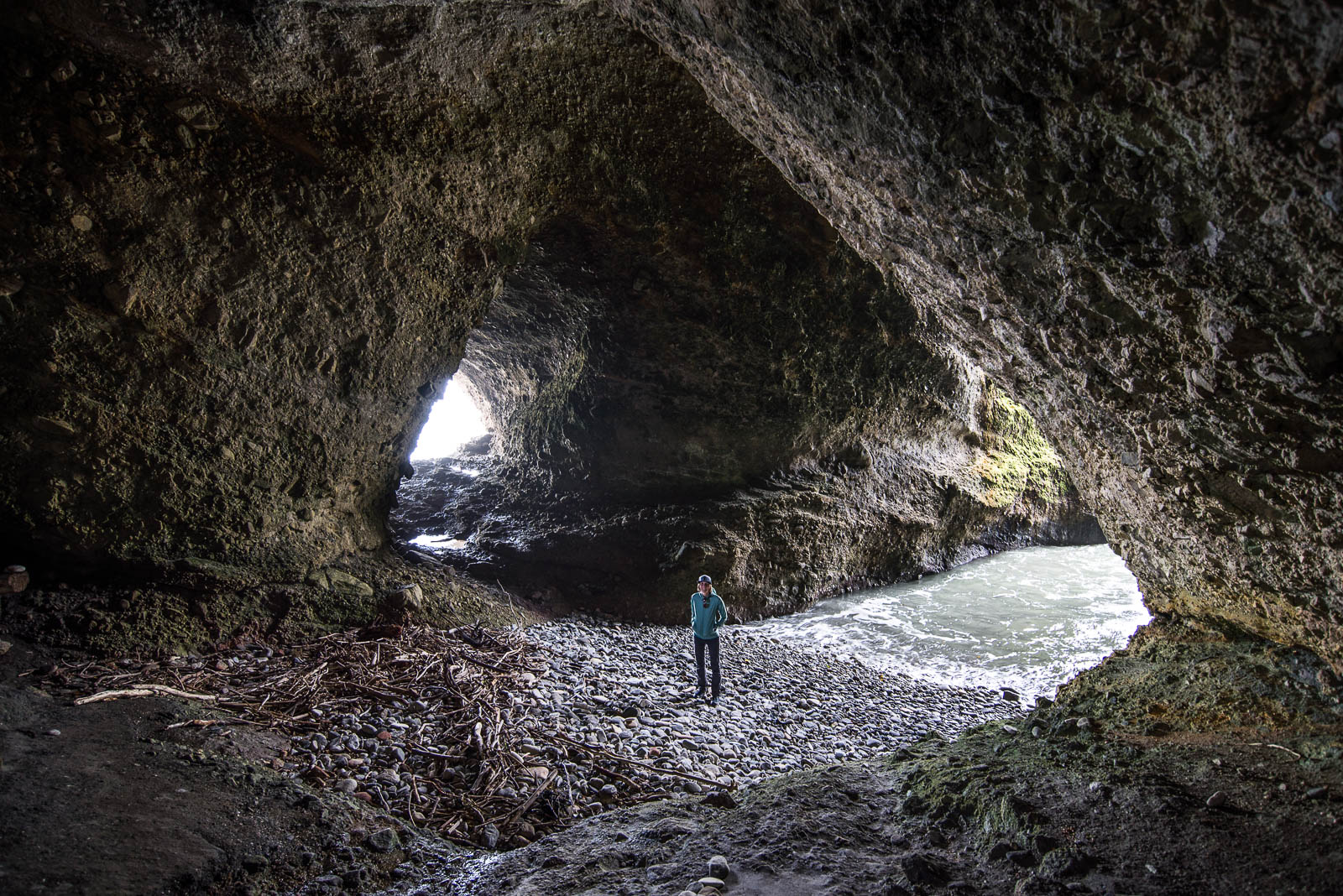 The hidden and unsigned Maori Sea Cave, located right at Fox River bridge on the way north from Punakaiki, is bizarre and amazing! I have no idea why this isn't a bigger deal, because it is so awesome! This mammoth cave has three entrances, two from the sea, and one from land, and nobody seems to visit it!
Clara strikes a stoic silhouette at the mouth of the Maori Sea Cave, the ocean just crashing just a few feet below her.

After last night's somewhat disappointing experience at Motukiekie Beach, where our hopes for a beautiful sunset were dashed by clouds, rain, and a very long hike on an unforgiving gravel beach… Clara and I wanted to try to find a faster way to access the beach and its majestic sea stacks.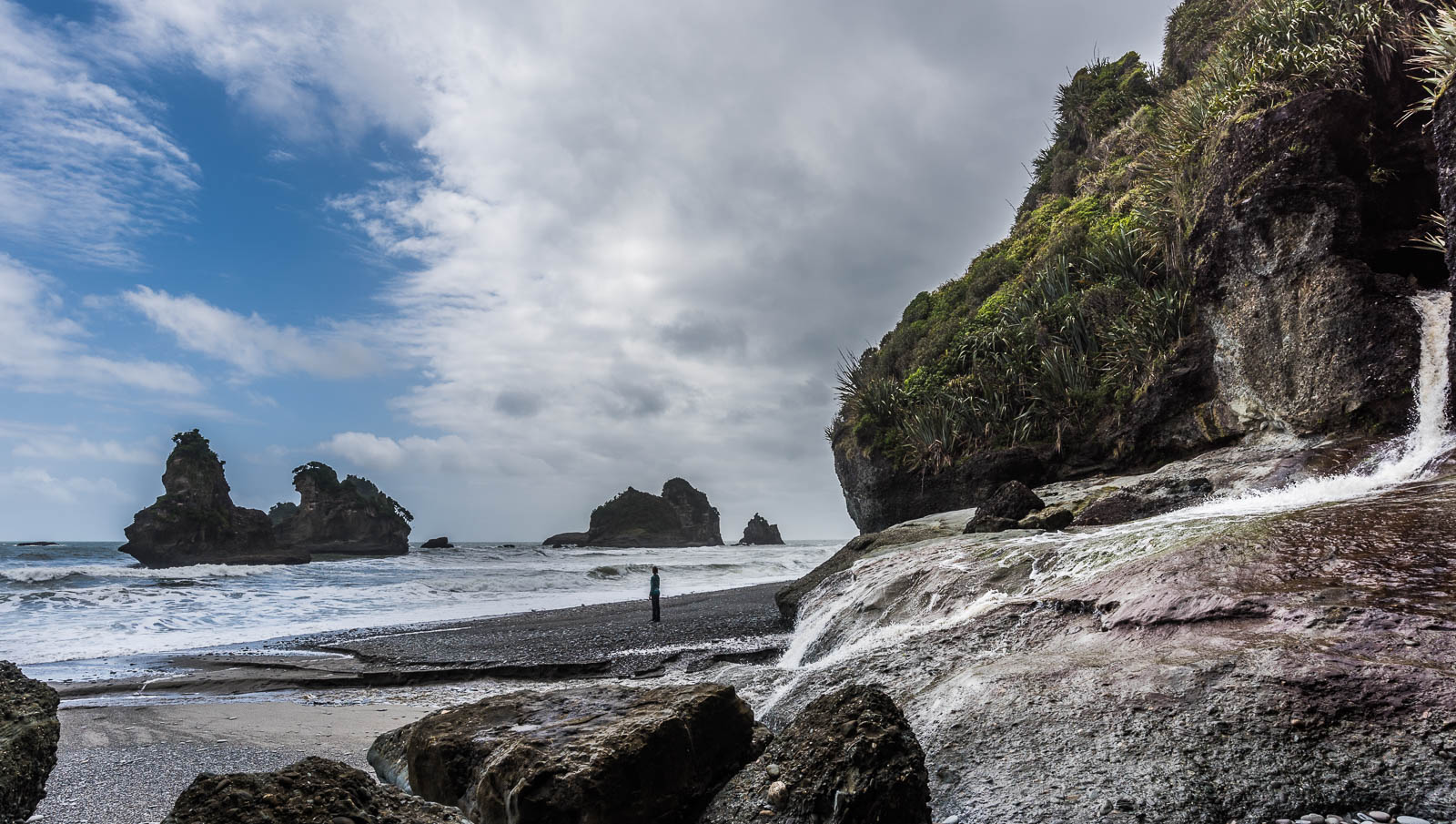 We popped out over a small waterfall that fed into the ocean, right at the part of the beach we had tried to reach last night! Unfortunately, while these rocks are beautiful, they are also very hard. I slipped and my camera when flying just minutes after taking this photo. It would be the last photo that camera would take on this trip, as the body slammed into the rocks and skipped loudly across their surface. The lens mount destroyed, I'll have to ask to borrow Clara's camera for the rest of the trip…